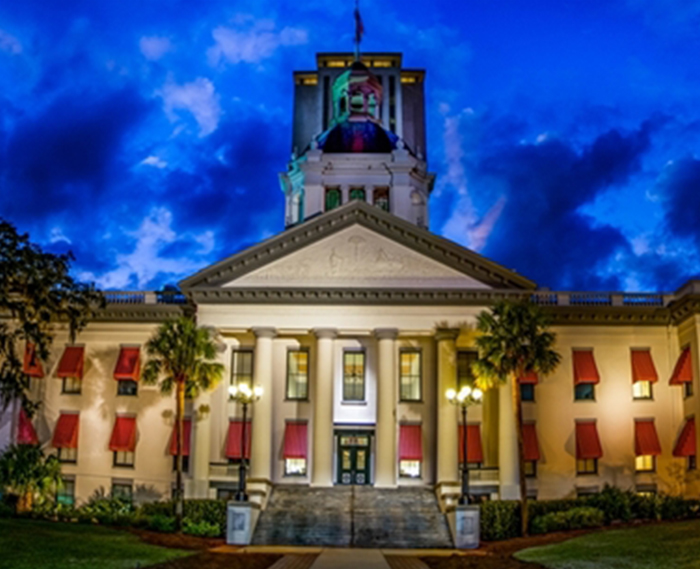 New Tree Removal Law Goes Into Effect July 1st
Governor DeSantis signed SB 518 into law  May 18.  The bill further amends Section 163.045, F.S. to provide that a local government may not require a notice, application, approval, permit, fee, or mitigation for the pruning, trimming, or removal of a tree on a residential property if the property owner has documentation from an arborist or landscape architect that the tree poses an unacceptable risk.  The earlier version of this statute required the tree to present a danger to persons or property.
This new law, which takes effect on July 1, states that a tree poses an unacceptable risk if removal is the only means of practically mitigating its risk below moderate, as determined by the tree risk assessment procedures outlined in Best Management Practices – Tree Risk Assessment, Second Edition (2017).
So what does this mean for your community association? 
This law does not mean that owners in your community may remove trees in violation of your architectural and other requirements although some may wish to interpret the new law in that manner.  This new (untested) law seems to apply to local government requirements and not to association requirements. This new law also does not automatically mean that your association may remove "dangerous" trees from common areas without obtaining the proper approval under your documents, the statute, and local ordinance.
The wording of this new law certainly could have been clearer in terms of tree removal inside mandatory community associations. Please be sure to work with your Becker attorney when the issue of tree removal and this new law arises to be sure that you are properly interpreting and applying the law.