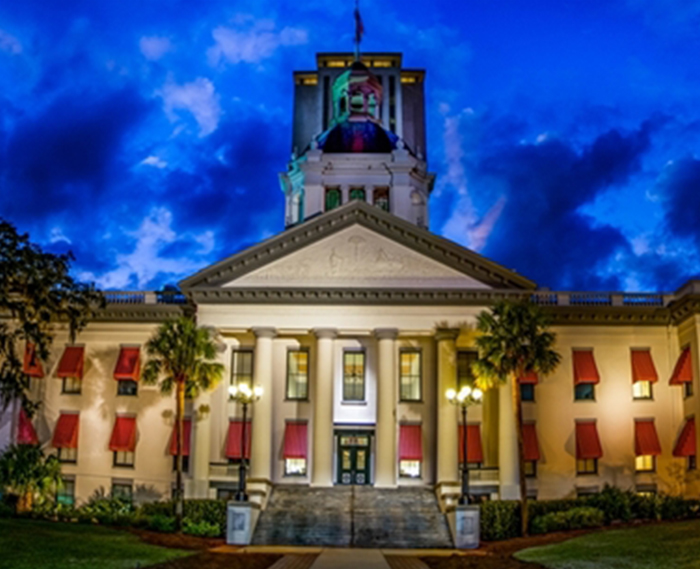 Limiting Liability for COVID-19; Criminalizing Inspections & Elections; Permitting Single Petition Property Tax Appeals
This week, we're going to discuss a few bills that will impact all types of Florida community associations.
CS/HB 7 /SB 72 (Brandes) are bills which would protect "business entities" against COVID-19 related claims for damages, injury or death. These bills do include condominiums, cooperatives, and HOAs within the definition of a business entity. Given that most association policies have coverage exclusions for communicable diseases, these bills could help insulate associations from frivolous COVID-19 claims in the coming months or years.
In order to be eligible for this protection from civil liability, a defendant would have to show that it made a good faith effort to substantially comply with authoritative or government-issued health standards or guidance at the time the cause of action accrued. Most community association boards have wisely followed the advice of medical professionals such as the CDC, DOH, and local government health officials when crafting and enforcing COVID-19 safety protocols.
SB 1998 (Pizzo) would create a new Section 718.1285, F.S. outlining fraudulent voting activities which would subject violators to a potential felony charge in the third degree.
This bill would require boards to provide an itemized list to the individual requesting a document inspection, and require a sworn affidavit from the person handling the document inspection request regarding the veracity of the itemized list. Any director or manager who knowingly, willfully, and repeatedly violates these requirements would commit a misdemeanor of the second degree.
This bill would also require associations operating twenty-five (25) or more units to maintain a website on which their official records must be posted. Currently, associations operating 150 or more units must maintain an association website for this purpose so, if passed, this bill will require thousands more Florida communities to set up websites.
SB 1998 would permit a condominium association to file a single joint petition for a tax appeal and makes the use of a debit card a theft even if done so by mistake.
Conducting elections and overseeing document inspection requests are two areas where deadlines can easily be missed and mistakes made. Even without the penalties imposed by a bill like SB 1998, it is important that boards and managers have comprehensive election and inspection protocols and policies in place. Reaching out for guidance from your legal team is also advisable.
Lastly, HB 649 (Fernandez & Barquin)/SB 996 (Garcia) would also allow condominium and cooperative associations to file a single joint petition on behalf of their unit owners with the value adjustment board to appeal property taxes. Unit owners could opt out but they would have to do so within fourteen (14) days from receipt of the association's notice or they will be included in the association's petition.
RESOURCES
Please continue to utilize our Bill Tracker which is updated weekly thanks to Becker attorney Maritrini Soto Garcia. This tool allows you to review all of the bills CALL is tracking and see where they're headed.
Please also use our Legislator Connect tool to contact your representatives as well as the Committee Members hearing these bills. Please do not underestimate your ability to make a difference in terms of which bills pass and which are defeated.
ICYMI: Make Your Documents Work For You
Curious about amending your documents to get ahead of the annual legislative changes? Check out Make Your Documents Work For You. My partners – Ken Direktor, Joe Adams – and I discussed what changes you should consider, how to increase your likelihood of getting your amendments passed, and what to expect in terms of costs and timelines. Click here to watch the replay!