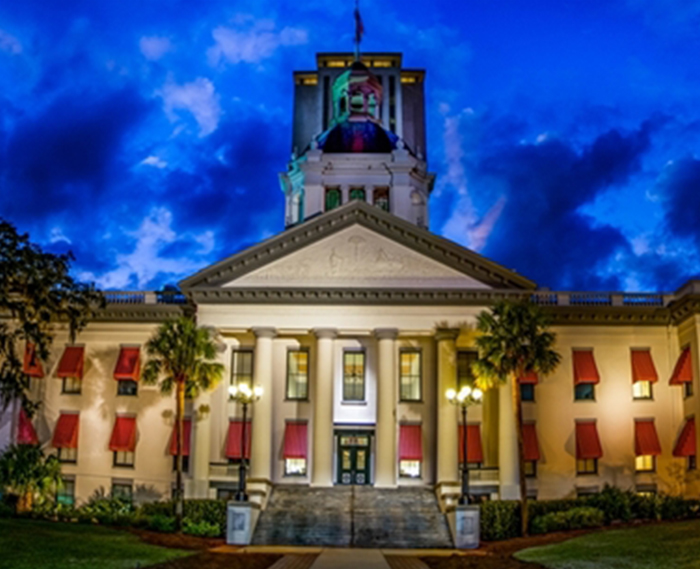 Governor Signs Glitch Bill SB 154
Governor DeSantis signed the much anticipated Surfside Glitch Bill, SB 154, into law earlier today. This lengthy law will be the subject of future Becker webinars and classes as well as be featured in our 2023 Legislative Guidebook along with more than a dozen other bills that passed this Session which may impact your community.
For now, the key takeaways from SB 154 are the following:
BUILDING INSPECTIONS:
Refers questions of building height to the Florida Building Code
Excludes insurance premiums from the 115% calculation to challenge an operating budget. NOTE: this is a welcome change given how many operating budgets exceeded this threshold due to large increases in insurance premiums.
A Milestone Inspection may be provided by a team of professionals with an architect or an engineer acting as a registered design professional in charge of the report. NOTE: this change resulted from the supply/demand issues which arose after SB 4D passed.
Adds "substantial structural weakness" to the definition of "substantial structural deterioration".
If a building reached 30 years of age before July 1, 2022 the building's initial milestone must be performed before 12/31/24. If a building reaches 30 years of age on or after July 1, 2022 and before 12/31/24 that building's initial milestone must be performed before 12/31/2025.
The local authority may determine that proximity to saltwater requires a building to perform its initial milestone inspection by its 25th year of age.
The local authority may extend the inspection deadline for "good cause" if the Association has entered into a contract for the milestone and it cannot be completed by the deadline.
The local authority may accept a 40 or 50 year certification report performed before July 1, 2022 if it substantially complies with the milestone inspection requirements. In that case, the 10 year deadline for the subsequent milestone reports starts with the date of the prior certification report.
The Association must notify Unit Owners within 14 days after receipt of Notice from the local authority that the milestone must be performed and must give the date the milestone must be completed. That notice may be hand delivered, mailed or emailed to those owners who have consented to electronic transmission of association notices.
Phase 1 of the milestone must be completed within 180 days after receiving notice from the local authority.
If Phase 2 is needed, the architect or engineer must submit timelines for completion of Phase 2 within 180 days of Phase 1.
Within 45 days from receiving the Inspection Report from the Engineer or Architect, the Association must mail, hand deliver or email or fax a summary of the report to the Unit Owners and post same in the community and on the association website if they are required to have a website. The report is also accessible to renters.
If the inspection report discovers damage, the deadline for commencing required repairs is 365 days after receipt of the report or earlier if the local government adopts an ordinance requiring a shorter deadline
RESERVES:
Increased the percentage of members needed to approve a waiver of reserves (or the use of reserves for alternate purposes) from a majority of those present and voting to a majority of the total membership.
By 12/31/24 the Florida Building Commission shall adopt rules to establish a Bldg Safety Program.
Only a multicondominium association operating at least 25 condominiums may use a Line of Credit as an alternate funding source for reserves. NOTE: hopefully this will be fixed in next year's glitch bill to extend this funding option to all impacted communities.
Reserves must be funded based on the most recent SIRS
Reserves are not needed for replacement costs for items for which the estimated remaining useful life exceeds 25 years or is not readily ascertainable. However, reserves are still required for deferred maintenance for those items.
Associations may add an inflation factor when determining reserves.
Added exterior doors into subsection (g) reserve components and removed floor and foundation but added the word structure which naturally includes the floor and foundation.
Clarifies that reserves are only required for components for which the association is responsible under the Declaration.
Allows a reserve specialist to perform the visual inspection of SIRS in addition to an architect or engineer.
A 40 or 50 year certification report may be used in lieu of the visual portion of SIRS if it meets the requirements.
Adds language that a director's breach of the reserve mandates must be "willful and knowing".
Gives the Division jurisdiction under 718.1255 to oversee owner complaints regarding a Board's failure to undertake the milestone, the SIRS and/or to repair and maintain the building.
As you can see from the foregoing list, this new law (and others we will be talking about) requires a thorough understanding of these changes and a commitment to implement operational changes where needed for compliance purposes. We're here to help our clients understand these changes and work with you as you incorporate them into your policies and protocols.