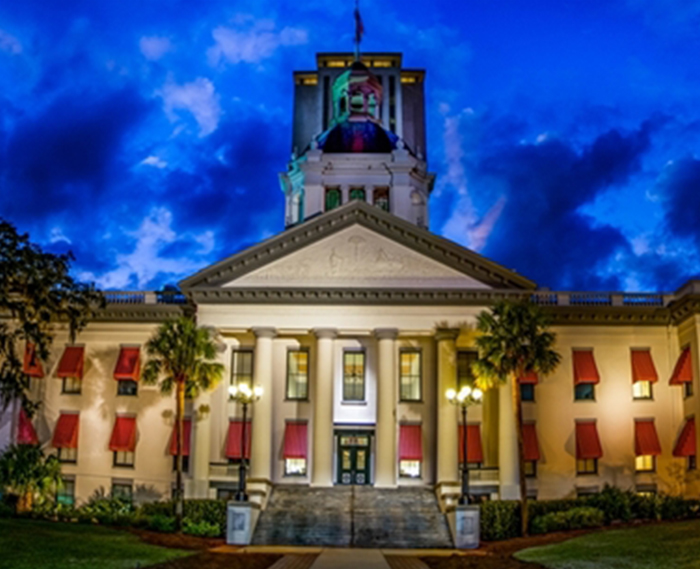 SB 522 Makes it Harder for Local Governments to Restrict Airbnb; Bad Construction Bill Filed; No More Sprinkler Relief for Older High-Rises
SB 522 (Diaz) is designed to preempt regulation of short-term rentals to the State of Florida. In effect, this bill would prohibit a local government from passing a law, ordinance or regulation prohibiting or regulating the duration of vacation rentals. Thankfully there is currently a specific exemption under the bill for condominium, cooperative and HOA restrictions. We will need to monitor this bill carefully to ensure that this exemption remains intact as the bill winds through the committee process. However, community associations don't exist in a vacuum; they are a part of the overall fabric of the city or county where they are located. If passed, this bill would make it difficult, if not impossible, for Florida cities and counties to decide for themselves whether or not vacation rentals enhance or detract from their residents' quality of life.
SB 522 will be considered by the Senate Regulated Industries Committee on Tuesday, February 16, at 12:30 p.m. EST.
The Committee Members are as follows:
---
HB 21 and SB 270 are identical bills that will make the process for owners pursuing claims for defective construction more complicated and costly. If passed, these bills will make it much more difficult for new communities to pursue their developers for construction defect claims as well as all other communities to pursue contractors, subcontractors, and other professionals for defective repair or renovation projects.
The destructive testing required under Chapter 558 of the Florida Statutes was designed to allow owners and contractors an opportunity to fix construction problems before they escalate into arbitration or litigation. However, there has been a consistent push over the years to make it more difficult for Florida consumers to pursue their rights. This law has been amended eight times since it was originally adopted in 2003, with each iteration becoming increasingly unfriendly to Florida's consumers.
HB 21 (Andrade) and SB 270 (Perry) raise the bar on which types of claims associations may pursue by requiring them to be a "material violation" of the building code. The bills define a "material violation" to be a violation that exists within a completed building, structure, or facility which may reasonably result, or has resulted, in physical harm to a person or significant damage to the performance of a building or its systems. Most defects will eventually result in harm if not fixed timely; this bill's language would force associations and owners to sit on their rights until the defect is close to or has already harmed property or persons.
These bills would also require owners to first submit a claim for a construction defect under any applicable warranty and have that warranty provider deny the claim or fail to offer a satisfactory remedy within the time limited provided in the warranty. Depending on the information at the association's disposal, it could take many months to track down those warranty providers and additional time to receive responses from them, all the while the construction defect(s) may be causing significant damage to the units/homes and/or common areas and the statute of limitations to bring a claim is running out.
In addition, the bills require that the claimant have personal knowledge of the alleged construction defect and they attempt to cast a chilling impact on filing a claim by threatening the claimant with penalty of perjury. In the association context, a volunteer board will rely upon the advice of experts to confirm whether or not there are credible defects and many directors may be reluctant to sign a Notice of Claim which contains intentionally frightening language.
The bills also require an owner asserting a construction defect claim to advise their lender of same when there is no reasonable basis for doing so. Lastly, the bills, if passed in their current form, would no longer prevent destructive testing from rendering a property uninhabitable.
None of the foregoing statutory changes would make it easier for Florida owners and community associations to pursue their rights when confronted with defective construction and defective repair/renovation work. In fact, much of the language is designed to scare Florida owners off from asserting their legal rights. SB 270 and HB 21 are not consumer friendly bills in their current form and that strong message from CALL members should be sent to the legislators hearing these bills.
SB 270 will be heard in the Senate Judiciary Committee on Monday, February 15, at 2:30 p.m. and HB 21 will be heard in the House Civil Justice & Property Rights Subcommittee on Wednesday, February 17, at 3:30 p.m.
The Committee Members for the Senate Judiciary Committee are:
The Committee Members for the House Civil Justice & Property Rights Subcommittee are:
---
Lastly, for those older Florida high-rises who have still not installed an engineered life safety system (ELSS), the 2021 Legislative Session has no filed bill that would extend the deadline beyond the current January 1, 2024 date. Given the significant costs and logistics involved with the installation of an ELSS, it will be important for your board to take the necessary steps soon to meet the current deadline.
As always, please don't hesitate to reach out with any questions you may have regarding these and any other bills we will be discussing this Session.