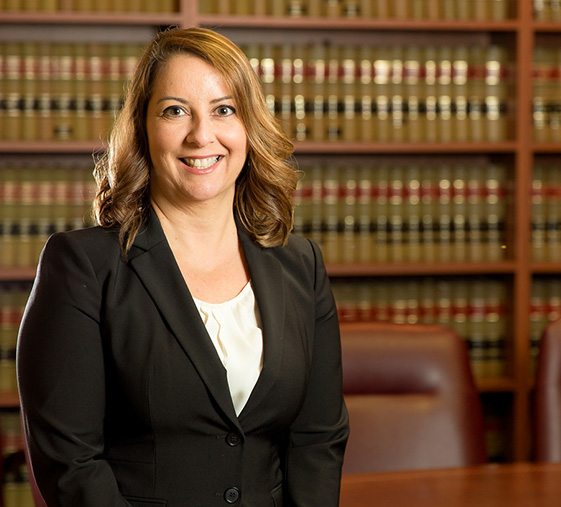 Yeline Goin
Executive Director
Yeline Goin is a member of the Firm's Community Association Practice Group and Government Law & Lobbying Group. She concentrates her practice on the law of community associations, primarily representing condominium, cooperative, and homeowners' associations. She also represents local governments and other entities in Tallahassee as part of our State Lobbying Team.
Ms. Goin works closely with a number of the Firm's local government clients to advocate for their issues before various government agencies and the State Legislature. She assists in advancing their political and legislative interests and monitoring legislative and regulatory issues that impact them. Ms. Goin has been successful in guiding legislation and funding priorities through the legislative committee process, to the floor of the Florida House of Representatives and the Florida Senate, and ultimately, for the Governor's signature.
Ms. Goin also serves as the Executive Director of Becker & Poliakoff's Community Association Leadership Lobby, or CALL, which represents the interests of the Firm's 4,000+ community association clients by monitoring and responding to legislation emerging from Tallahassee which can significantly impact common ownership housing communities. One of CALL's primary goals is to provide residents in common interest ownership communities with the ability to provide meaningful input into the legislative process that can impact their communities and homes. Ms. Goin is the author of CALL's 2015 Legislative Guide for Community Associations, a comprehensive summary of the laws that passed that directly impact community associations, including bills dealing with insurance and other miscellaneous bills of interest.
Prior to joining the Firm, Ms. Goin served as Senior Attorney for Florida Department of Business and Professional Regulation, Division of Land Sales, Condominiums, and Mobile Homes for several years. In that capacity, Ms. Goin arbitrated condominium disputes represented the Division in Circuit Court and provided legal opinions on behalf of the Bureau of Condominiums. She also drafted administrative rules implementing Chapter 718 and drafted Declaratory Statements regarding Chapter 718. Ms. Goin also has experience representing developers, local governments and individuals in land use, zoning and comprehensive planning cases. She also is experienced in various aspects of real estate law and has represented lenders in residential real estate transactions.